An overview of South Africa's main office, industrial and retail property markets.
Q1 2018 Market Reports

---
South Africa Retail Market Report
---
South African shopping centre performance has continued to vary significantly, largely due to the differences in growth drivers and characteristics which have a role in their sensitivity to economic growth and consumer spending. The average vacancy rate edged up marginally to 4.2% from 4.0% in the previous quarter.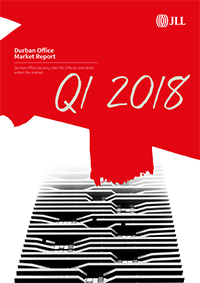 Durban Office Market Report

---
While rental rates remain largely unchanged, it is difficult to tell the direction that the market will go in Durban. A telling sign will be if new buildings are able to achieve higher asking rentals despite the stagnation in demand.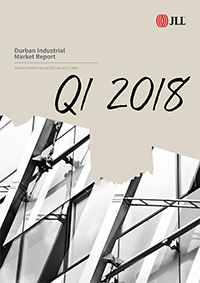 Durban Industrial Market Report
---
The eThekwini industrial market has historically recorded low vacancy rates with the 5-year average vacancy rates for the various nodes ranging between 2% and 6%. The development pipeline in Durban is currently thinning out, but this can be expected to change in the near future.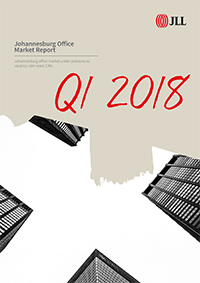 Johannesburg Office Market Report

---
The Johannesburg office market remains under pressure with the vacancy rate slightly increasing to 12.9% in Q1 2018 compared to 12.6% in the previous quarter. This is the highest vacancy rate recorded since 2010, further emphasising pressure in the market.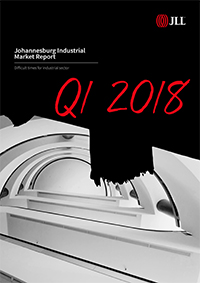 Johannesburg Industrial Market Report
---
While economic conditions provide very little clarity with regard to the short term outlook, we anticipate rental rates to remain largely unchanged for now. With the growing introduction of new accommodation and recent completions, it is likely that an occupier market will form in the Johannesburg industrial real estate sector.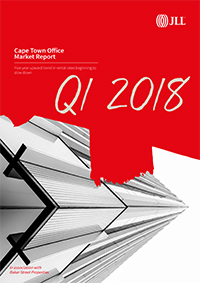 Cape Town Office Market Report
---
Despite the water crisis, vacancies in a number of nodes in Cape Town are down to levels rarely seen. Nevertheless, most areas are likely to have reached their peak rental rate levels. The quarter showed little change in q/q rental rates, which may be a theme that continues for some time to come.