An overview of South Africa's main office, industrial and retail property markets.
Q4 2017 Market Reports

---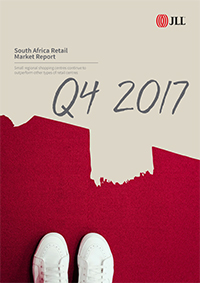 South Africa Retail Market Report
---
Neighbourhood and community shopping centres continued a positive trajectory, performing better than bigger centres. The poor trading density growth reflects the consumer's short to medium term concern for economic growth.

Vacancy rates ended the quarter at an average of 4.0%. Super-regional shopping centres witnessed a further increase from 4.1% in the previous quarter to 4.7% in Q4. While small regional centres recorded a 1.0% vacancy rate decline on a yearly basis.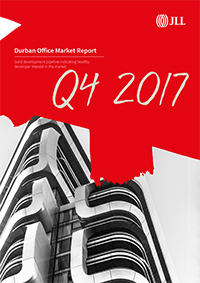 Durban Office Market Report

---
Anecdotal evidence suggests that developers in the Durban office market have been timeous in adding accommodation to what seems to be a growing market. However, growth in demand and supply have been evenly balanced, resulting in slower average rental growth.

Increased activity at the Port of Durban bodes well for economic prospects in Durban during 2018, which could have a positive impact on the city's office market.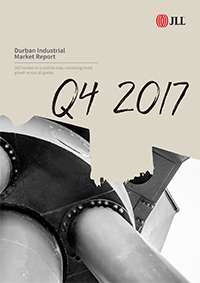 Durban Industrial Market Report
---
Average rentals in the Durban industrial market witnessed growth on a yearly basis, attributable to annual escalations, with Grade A accommodation recording the highest growth of 9.0% y/y.

The market has seen much developer interest in logistics and distribution facilities, including the Clairwood Logistics Park, one of the major ongoing developments located 10km from the Port of Durban, which is planned to span over 80,000 sqm.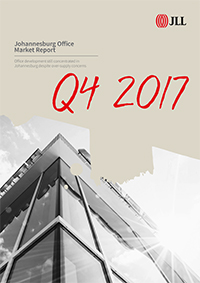 Johannesburg Office Market Report

---
The Johannesburg office market continues to record the highest vacancy rate compared to other major metros in South Africa, with the Q4 vacancy rate sitting at 12.6%. Office development activity is still concentrated in Johannesburg, accounting for more than 67% of the ongoing office developments nationwide.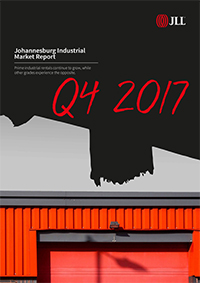 Johannesburg Industrial Market Report
---
The Johannesburg industrial market ended 2017 with a relatively low vacancy rate, and a sizable development pipeline. However, this may overstate buoyancy and confidence in the sector.

Beneath the surface there seems to be a segmented market developing: on the one hand, Grade P space continues to be landlord driven, on the other hand, an occupier market is developing in the Grade A and Grade B space, with landlords incentivising occupiers with lower rental rates. This will play a significant role in the deals of 2018.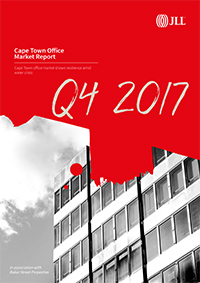 Cape Town Office Market Report
---
After a year of declining vacancies and stable rental growth, the water crisis could dampen Cape Town's appeal to new entrants into the office property market. Much depends on the municipality's ability to address this infrastructure problem swiftly, which could be a deterrent for investors and occupiers alike.